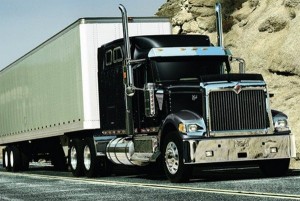 International/Navistar N9, N10, N13 Diesel Engines Workshop Repair & Service Manual
---
---
N9, N10, N13 Engine Service Manual – SAMPLE
This is the same type of official service manual your local dealer will use when doing a repair. This manual has detailed illustrations as well as step by step instructions. All pages are printable, so run off what you need and take it with you into the garage or workshop. These manuals are your number one source for repair and service information. They are specifically written for the do-it-yourself-er as well as the experienced mechanic. Using this repair manual is an inexpensive way to keep your vehicle working properly. Each manual provides step-by-step instructions based on the complete dis-assembly of the machine. It is this level of detail, along with photos and illustrations, that guide the reader through each service and repair procedure.
This quality manual for International/Navistar N9, N10, N13 Diesel Engines is 100% complete and intact, no missing/corrupt pages/sections to freak you out! Buy from responsible seller and get instant download now without surprise; this manual is exactly as described. It is in the cross-platform PDF document format so that it works like a charm on all kinds of devices.
MAKE: International (Navistar)
MODEL: N9, N10, N13 Diesel Engine
"0000003721.pdf"
2,587 pages
N9 and N10 Engine Diagnostic Manual
"0000003481-R2.pdf"
N9 and N10 with SCR Engine Wiring Diagram
"0000003823.pdf"
595 pages
Navistar N13 Engine with SCR Service Manual
"0000002161.pdf"
1,579 pages
N13 Engine with SCR Diagnostic Manual
"0000004601.pdf"
2,009 pages
2015 N13 Engine Diagnostic Manual
"0000001602.pdf"
165 pages
Exhaust Aftertreatment System with DPF&SCR (9900, DuraStar, LoneStar, PayStar, ProStar Plus, TerraStar, TranStar, WorkStar) Service Manual
"EGES-540.pdf"
36 pages
2007-2009 Aftertreatment Unique Diagnostics & Service Information
"Advanced Electrical Technical Information.pdf"
140 pages
Advanced Electrical Technical Information for International's High Performance Trucks
"AFC–14904.pdf"
Programming the Powertrain
"0000002861.pdf"
2013 HD-OBD Diagnostic Reference Manual
This complete official full workshop service repair manual includes:
* Instructions guide you through every repair procedure step by step.
* Detailed sub-steps expand on repair procedure information
* Notes, cautions and warnings throughout each chapter pinpoint critical information.
* Bold figure number help you quickly match illustrations with instructions.
* Detailed illustrations, drawings and photos guide you through every procedure.
* Enlarged inset helps you identify and examine parts in detail.
* Troubleshooting and electrical service procedures are combined with detailed wiring diagrams for ease of use.
EXCERPTS:
Low Pressure Charge Air Cooler (LPCAC)
The LPCAC is installed between the High Pressure (HP) and Low Pressure (LP) turbochargers, and is mounted to the lower right side of the engine. The LPCAC air inlet is connected to the LP turbocharger compressor outlet, and uses engine coolant to regulate the LP charge air temperature. The LPCAC air outlet is connected to the compressor inlet of the HP turbocharger.
High Pressure Charge Air Cooler (HPCAC)
The HPCAC is installed between the HP turbocharger and the intake throttle duct. The HPCAC air inlet is connected to the HP compressor outlet, and uses ambient airflow entering the front of the vehicle to reduce the charge air temperature. The HPCAC air outlet is connected to the intake throttle duct.
Intake Manifold Pressure (IMP) Sensor
Monitors charge air pressure entering the intake throttle duct and provides information used for boost and EGR control.
The IMP provides an analog voltage output to the Engine Control Module (ECM) which is proportional to pressure applied to an internal diaphragm in the sensor. The IMP sensor is connected to the ECM by the Reference Voltage (VREF), signal, and ground wires. A transfer function in the ECM software converts the analog voltage to a pressure value which is then used by software strategies.
---
---