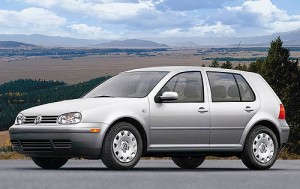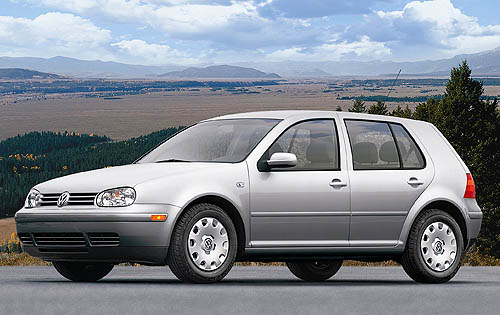 1984-2017 Volkswagen Jetta, Golf, GTI, Cabrio, Vento Workshop Repair & Service Manual (2GB Printable PDF)
SAMPLE – Guide_for_using_trailers
---
---
MAKE: Volkswagen (VW)
MODEL: Golf, Jetta, GTI, Vento, Cabrio
YEAR: 1984, 1985, 1986, 1987, 1988, 1989, 1990, 1991, 1992, 1993, 1994, 1995, 1996, 1997, 1998, 1999, 2000, 2001, 2002, 2003, 2004, 2005, 2006, 2007, 2008, 2009, 2010, 2011, 2012, 2013, 2014, 2015, 2016, 2017
FORMAT: PDF (2GB)
"'84-'92 Golf, Jetta, GTI"
Jetta, Golf, GTI (A2 Platform) Service Manual
44MB HTML
"'84-'92 Golf, Jetta.pdf" 310 pages
Service and Repair Manual VW Golf & Jetta Mk 2 models with petrol engines, including fuel injection, catalytic converter, Formel E, 16-valve and special/limited edition models 1043 cc, 1272 cc, 1595 cc & 1781 cc
"'92-'98 Golf III & Vento.pdf" 293 pages
Service and Repair Manual VW Golf & Vento front-wheel-drive models with four-cylinder petrol and diesel engines, including special/limited editions; Hatchback, Saloon and Estate 1390 cc, 1391 cc, 1398 cc, 1596cc, 1598 cc, 1781 cc & 1984 cc (8- and 16-valve) petrol engines 1896 cc diesel and Turbo diesel engines, indirect and direct injection
"Golf7" 1.25GB PDF
Golf (Golf, Golf Sportsvan, e-Golf, Golf Variant, Golf Cabriolet…) Workshop Manual
Volkswagen Golf MK7; Golf VII (A7, Typ 5G)
2012–present (2012, 2013, 2014, 2015, 2016, 2017…)
"'93-'99 Jetta, Golf, GTI, Cabrio (A3).pdf" 517 pages
Volkswagen Jetta, Golf, GTI, Cabrio Service Manual
This manual covers Volkswagen Jetta, Golf, GTI, GLX, Cabrio, TOI and special editions for the model years 1993 through early 1999.
"'99-'05 Jetta, Golf, GTI.pdf" 4,954 pages
Golf, GTI, Jetta 1999-2004, Jetta Wagon 2001-2004, R32
"'99-'05 Jetta, Golf, GTI (A4).pdf" 1,985 pages
1999-2005 Volkswagen Jetta, Golf, GTI (A4 Platform) Service Manual
1.8L turbo, 1.9L TOI and PO diesel, 2.0L gasoline, 2.8L VR6
"'05-'11 Jetta (A5).pdf" 6,663 pages
Jetta (a.k.a. GLI, Bora, Sagitar, Vento, Golf Wagon) (Mark 5, A5 Platform) Repair Manual (including EWD)
"'03-'10 Golf V, Golf V Plus, Touran, Jetta (DE).pdf" 332 pages
Golf V, Golf V Plus, Touran, Jetta Repair Manual in German
Golf ab 10/03, Golf Plus ab 1/05, Jetta ab 8/05, Touran ab 3/03
This is the same type of official service manual your local dealer will use when doing a repair. This manual for 1984-2017 Volkswagen Jetta, Golf, GTI, Cabrio, Vento has detailed illustrations as well as step by step instructions. All pages are printable, so run off what you need and take it with you into the garage or workshop. These manuals are your number one source for repair and service information. They are specifically written for the do-it-yourself-er as well as the experienced mechanic. Using this repair manual is an inexpensive way to keep your vehicle working properly. Each manual provides step-by-step instructions based on the complete dis-assembly of the machine. It is this level of detail, along with photos and illustrations, that guide the reader through each service and repair procedure.
This quality manual is 100% complete and intact, no missing/corrupt pages/sections to freak you out! Buy from responsible seller and get instant download now without surprise; this manual is exactly as described. It is in the cross-platform PDF document format so that it works like a charm on all kinds of devices.
This complete official full workshop service repair manual includes:
* Instructions guide you through every repair procedure step by step.
* Detailed sub-steps expand on repair procedure information
* Notes, cautions and warnings throughout each chapter pinpoint critical information.
* Bold figure number help you quickly match illustrations with instructions.
* Detailed illustrations, drawings and photos guide you through every procedure.
* Enlarged inset helps you identify and examine parts in detail.
* Troubleshooting and electrical service procedures are combined with detailed wiring diagrams for ease of use.
EXCERPTS:
Fuel injection system
component locations, overview (BDF engine)
1. Heated Oxygen sensor (H02S), before (pre) catalytic converter (G39) (B1S1)
• Monitors combustion efficiency
• Location: Threaded into front exhaust pipe ahead of catalytic converter
• Tighten to 50 Nm (37 ft-Ib)
• Lubricate threads only with high temperature anti-seize
• Do not allow anti-seize compound into the slots on the sensor body
2. Harness connector, 6-pin black
• For pre-catalyst heated oxygen sensor (G39) and oxygen sensor heater (Z19)
• Location: right underside of vehicle in plastic shield
3. Heated Oxygen Sensor (H02S), after (post) catalytic converter (G130) (B1S2)
• Monitors catalytic converter efficiency
• Location: threaded into rear of catalytic converter
• Tighten to 50 Nm (37 ft-Ib)
• Lubricate threads only with high temperature anti-seize
• Do not allow anti-seize compound into the slots on the sensor body
---
---