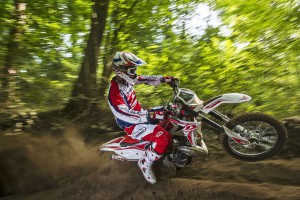 ---
2005-2013 Beta RR 4T 250-400-450-525 Four Stroke Motorcycle Workshop Repair & Service Manual (Printable, iPad-ready PDF)
---
---
Complete digital workshop service and repair manual written for your 2005-2013 Beta RR 4T 250-400-450-525 Four Stroke Motorcycle. All styles covered (all models, and engines). It is in the cross-platform PDF document format so that it works like a charm on all kinds of devices.
This QUALITY manual is 100% COMPLETE and INTACT, no MISSING/CORRUPT pages/sections to freak you out! Buy from responsible seller and get INSTANT DOWNLOAD now without wasting your hard-owned money on uncertainty or surprise; this manual is exactly as described.
2005 2006 2007 2008 2009 2010 2011 2012 2013 Betamotor RR 4T 250-400-450-525 Four Stroke Motorbike
PRODUCT DETAILS:
Total Pages: 139 pages
File Format: PDF (Windows & Mac & Linux)
Language: English
Delivery: instant download link displayed on checkout page & emailed to you after payment
Protection: DRM-free; without any restriction
Printable: Yes
This COMPLETE full workshop service repair manual includes:
* Detailed sub-steps expand on repair procedure information
* Notes, cautions and warnings throughout each chapter pinpoint critical information.
* Numbered instructions guide you through every repair procedure step by step.
* Bold figure number help you quickly match illustrations with instructions.
* Detailed illustrations, drawings and photos guide you through every procedure.
* Enlarged inset helps you identify and examine parts in detail.
* Numbered table of contents easy to use so that you can find the information you need fast.
* This manual also makes it easy to diagnose and repair problems with your machines electrical system.
* Troubleshooting and electrical service procedures are combined with detailed wiring diagrams for ease of use.
* COMPLETE, Absolutely No Missing Pages!
* Customer Satisfaction GUARANTEED!
---
---
EXCERPT (2005-2013 Beta RR 4T 250-400-450-525 Four Stroke Motorcycle Service/Repair Manual):
GENERAL CONTENTS
Generalinformation
Specific tools
Tightening torques – Specifications – Recommended products
Maintenance
Bodywork and fittings
Engine
Carburettor
Front suspension/wheel
Rear suspension/wheel
Braking system
Electrical system
Cleaning the short oil unit
Short oil unit 1 is fitted into socket-head screw 2 on the lower side of the engine. Insert an Allen key into the socket and unscrew the oil drain screw.
Remove the oil unit, thoroughly clean its components and blow them with low-pressure compressed air. Check the O-rings for damage and if necessary replace them.
Replace the oil unit with the screw and tighten the latter to 10 N·m.
Cleaning the long oil unit
The long oil unit is fitted into hexagonal-head screw 3 next to the engine number. Remove the screw with the oil unit, thoroughly clean the components and blow them with low-pressure compressed air. Check the O-rings for damage and if necessary replace them.
Carburettor – Idle speed adjustment
The adjustment of the idle speed strongly affects engine start- ing, i.e. an engine whose idle speed is properly adjusted is easier to start than an improperly tuned engine.
The idle speed is adjusted by means of adjusting roller 1 and mixture adjusting screw 2. The adjusting roller alters the base position of the throttle valve; the mixture adjusting screw adjusts the idle speed mixture, which comes to the engine through the idle speed system. Turning the screw clockwise decreases the quantity of fuel (lean mixture); turning it anticlockwise increases the quantity of fuel (rich mixture).
To properly adjust the idle speed, follow these steps:
– Turn in mixture adjusting screw 2 until it stops, then turn it to obtain the basic adjustment prescribed by BETAMOTOR (see engine specifications in Chapter 3).
– Warm up the engine.
– Using adjusting roller 1, adjust the standard idle speed (1400- 1500 rpm).
– Slowly turn mixture adjusting screw 2 clockwise until the idle
speed begins to decrease. Memorize this position. Now slowly turn the mixture adjusting screw anticlockwise until the engine speed starts to decrease again. Choose the point between these two positions where the idle speed is higher. Should the engine speed increase considerably, reduce it to the standard level and repeat the above procedure.