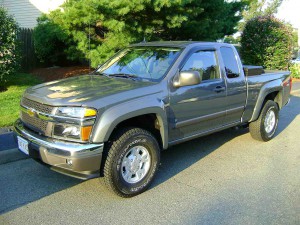 ---
---
1980-2009 General Motors Vehicles Workshop Repair & Service Manual (7G, Searchable, Printable)
Complete digital workshop service and repair manual written for the 1980-2009 General Motors Vehicles. All styles covered (all models, and engines). This QUALITY manual is 100% COMPLETE and INTACT, no MISSING/CORRUPT pages/sections to freak you out! Buy from responsible seller and get INSTANT DOWNLOAD now without wasting your hard-owned money on uncertainty or surprise; this manual is exactly as described.
PRODUCT DETAILS:
Total Size: 7GB
File Format: EXE etc.
Language: English
Delivery: instant download link displayed on checkout page & emailed to you after payment
Protection: DRM-free; without any restriction
Printable: Yes
Format: EXE
System: All Versions of Windows
Printable: Yes
Year: 1980, 1981, 1982, 1983, 1984, 1985, 1986, 1987, 1988, 1989, 1990, 1991, 1992, 1993, 1994, 1995, 1996, 1997, 1998, 1999, 2000, 2001, 2002, 2003, 2004, 2005, 2006, 2007, 2008, 2009
Make/Model:
Buick: Allure, Century/Century (China)/(China) (CNG), Coachbuider, Enclave/Enclave – AWD, Electra Estate Wagon/Electra Limited, Electra/Park Avenue, GL7 (Export), LaCrosse, LeSabre/LeSabre Wagon, Lucerne, Park Avenue, Rainier/Rainier – 2WD, Regal/Regal (China) (CNG), Rendezvous – AWD/FWD, Reatta, Riviera, Roadmaster, Skyhawk, Skylark, Somerset, Terraza/Terraza – 4WD, Terraza Ext.
Cadillac: Allante, Catera, Cimarron, Commercial Limo/Hearse Chassis, Concours, CTS, CTS – RHD, DeVille, DTS, Eldorado, Escalade/Escalade – 2WD/ESC/EXT, Fleetwood/Fleetwood Brougham, Limousine, Seville/Seville – RHD, SLS, SRX, STS, XLR
Chevrolet: Alero Export, Astro 2WD/4WD, Avalanche – 2WD/4WD, Aveo, Aveo HB, Bel Air (Canada), Beretta, Blazer – 2WD/4WD/4WD RHD, C-Series Medium Duty Truck C6/C7/C8 – Mexico, Camaro, Caprice WM, Captiva/Captiva Sport, Cavalier/Cavalier (CNG), Celebrity, Chevette, Chevrolet C-Series Medium Duty Truck B7/C6/C7/C8, Chevrolet T-Series Medium Duty Truck F6/F7/F8, Chevolet W-Series Commerical W4 (W3500/W4500), Chevy C Pickup – 2WD/2WD (CNG), Chevy G Van, Chevy K Pickup – 2WD/2WD (CNG), Chevy C Silverado – 2WD/2WD (CNG)/4WD/4WD (CNG), Chevy K Silverado – 4WD/4WD (CNG), Chevy R Truck – 2WD, Chevy Suburban – 2WD/4WD, Chevy V Truck – 4WD, Citation, Classic, Cobalt, Colorado Pickup – 2WD/4WD, Corsica, Corvette, El Camino, Epica, Equinox, Express/Express – AWD/(CNG Bl-Fuel)/Export, HHR, Impala, Joy, Kodiak C-Series (Conventional/Crew) C4/C5/C6/C7/C8, Kodiak C-Series Commercial/Motorhome (Cutaway) C4/C5/C6/C7/C8, Lumina/Lumina APV/Ute/VE, Luv Truck – 2WD/4WD, Malibu/Malibu Classic, Metro, Monte Carlo, Monza, Nova, Omega VE, Optra/Optra Mexico, Prizm, S10 Pickup – 2WD/4WD, Silverado – 2WD/4WD, Silverado Classic – 2WD/4WD, Spark, SSR, Tahoe – 2WD/4WD/4WD CUCV II/4WD – RHD/Limited/Z71/, Tracker – 2WD/4WD, TrailBlazer – 2WD/4WD, Trans Sport (Export), Traverse, Uplander/Uplander Ext., Venture/Venture – 4WD/Ext., Vivant
GEO: Metro, Prizm, Spectrum, Sprint, Storm, Tracker – 2WD/4WD
GMC Truck: Acadia – 2WD/AWD, Cabarrelo, Canyon Pickup – 2WD/4WD, Envoy – 2WD/4WD/XUV, GMC C-Series 2WD/2WD (CNG), GMC C-Series 4WD/4WD (CNG), GMC G Van, GMC T-Series Medium Duty Truck F6/F7/F8, GMC W-Series Commercial W4 (W3500/W4500), Jimmy 2WD/4WD, S15 Pickup 2WD/4WD, Safari 2WD/4WD, Savana/Savana – 4WD/AWD/(CNG Bl-Fuel)/Export, Sierra – 2WD/4WD/Denali, Sierra Classic – 2WD/4WD, Somona Pickup 2WD/4WD, Terrain, TopKick C-Series (Conventional/Crew) C4/C5/C6/C7/C8, TopKick C-Series Commercial/Motorhome (Cutaway) C4/C5/C6/C7/C8, Yukon – 2WD/4WD/Denali, Yukon XL – 2WD/4WD/Denali,
HUMMER: H2, H3
Holden: Barina, Captiva, Epica, Sportwagon, VE Sedan/Ute, Viva, WM Sedan
Isuzu: Ascender – 2WD/4WD, I-290, I-370, Isuzu H-Series, Isuzu N-Series, Isuzu MD F-Series, Isuzu T-Series (Truck Line C), S/T Isuzu – 2WD/4WD
Oldsmobile: Achieva, Alero, Aurora, Bravada/Bravada – 2WD, Custom Cruiser, Cutlass, Cutlass Calais/Ciera/Supreme/Supreme Classic, Eighty Eight (88), Firenza, Ninety Eight (98), Intrigue, LSS, Omega, Shelby Series 1, Sihouette/Sihouette Ext., Starfire, Toronado
Opel: Antara, GT
Pontiac: 6000, Aztek – AWD/FWD, Bonneville, Catalina, G3, G5, G6, G8, Fiero, Firebird/ Firebird (Canada), Firefly (Canada), Grand Am, Grand Prix, GTO, Impulse (Canada), J2000, Laurentian (Canada), LeMans, Matiz, Montana, Montana 4WD/Ext./SV6/SV6- AWD/SV6 Ext., Optima (Canada), Parisienne (Canada), Phoenix, Pursuit, Safari Wagon, Solstice, Stylus (Canada), Sunbird, Sunburst (Canada), Sunfire, Sunrunner -2WD (Canada)/4WD (Canada), T1000, Tempest (Canada), Torrent, Trans Sport/Trans Sport Ext., Vibe -AWD/FWD, Wave
Saab: 9-7x
Saturn: AURA, Astra, ION, OUTLOOK – AWD/2WD/4WD, L100/L200/LW200, L300/LW300, RELAY/RELAY Ext., SKY, SL, SL1/SC1/SW1, SL2/SC2/SW2, Saturn, VUE- AWD/FWD
Suzuki: XL-7 AWD/FWD
Vauxhall: VXR8
This COMPLETE official full workshop service repair manual includes:
* Detailed sub-steps expand on repair procedure information
* Notes, cautions and warnings throughout each chapter pinpoint critical information.
* Numbered instructions guide you through every repair procedure step by step.
* Bold figure number help you quickly match illustrations with instructions.
* Detailed illustrations, drawings and photos guide you through every procedure.
* Enlarged inset helps you identify and examine parts in detail.
* Numbered table of contents easy to use so that you can find the information you need fast.
* This manual also makes it easy to diagnose and repair problems with your machines electrical system.
* Troubleshooting and electrical service procedures are combined with detailed wiring diagrams for ease of use.
* COMPLETE, Absolutely No Missing Pages!
* Official Service INFORMATION You Can Count On!
* Customer Satisfaction GUARANTEED!
---
---