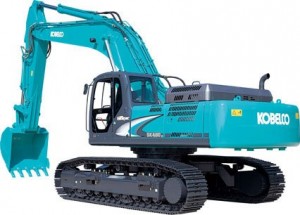 Kobelco SK450(LC)-6,SK480(LC)-6, SK450(LC)VI,SK480(LC)VI, SK450(LC)-8, SK480LC-8(S) Crawler Excavators Workshop Repair & Service Manual (Printable PDF)
---
---
This quality manual for Kobelco SK450-6, SK450LC-6, SK480-6, SK480LC-6, SK450VI, SK450LC-VI, SK480VI, SK480LC-VI, SK450-8, SK450LC-8, SK480LC-8, SK480LC-8S Crawler Excavators is 100% complete and intact, no missing/corrupt pages/sections to freak you out! Buy from responsible seller and get instant download now without surprise; this manual is exactly as described. It is in the cross-platform PDF document format so that it works like a charm on all kinds of devices.
MAKE: Kobelco
MODELS:
CRAWLER EXCAVATORS
"SK450(LC)-6,SK480(LC)-6 (S5LS0009E).pdf"
1,261 pages
"SK450(LC)VI,SK480(LC)VI (S5LS0006E).pdf"
1,120 pages
"SK450(LC)-8,SK480LC-8(S) (S5LS0010E).pdf"
1,132 pages
This is the same type of official service manual your local dealer will use when doing a repair. This manual for Kobelco SK450(LC)-6,SK480(LC)-6, SK450(LC)VI,SK480(LC)VI Crawler Excavators has detailed illustrations as well as step by step instructions. All pages are printable, so run off what you need and take it with you into the garage or workshop. These manuals are your number one source for repair and service information. They are specifically written for the do-it-yourself-er as well as the experienced mechanic. Using this repair manual is an inexpensive way to keep your vehicle working properly. Each manual provides step-by-step instructions based on the complete dis-assembly of the machine. It is this level of detail, along with photos and illustrations, that guide the reader through each service and repair procedure.
EXCERPTS:
2. ESCAPING PROCEDURE IN CASE OF EMERGENCY
2.1 WHEN CAB DOOR DOES NOT OPEN;
(1) Escape from the front window.
(2) Escape from skylight.
(3) When front window and skylight do not open; A life hammer is provided on the right-hand side of the cab at all times. Escape by breaking the glass at the escape label (seal mark) at the back of the cab….
3) Assembling spool and sleeve (Fig. 1-31 CD section)
Assemble spool (652) and sleeve (651) into the spool hole of the casing.
• Make sure that the spool and the sleeve move smoothly in the casing.
• Beware of the direction of the spool.
4) Assembling feedback lever Assemble feedback lever (611). Then put pin (874) into the pin hole of the feedback lever.
• The work is eased if the pin is put in the feedback lever a little, beforehand.
• Take care so as not to mistake the direction of the feedback lever….
---
---