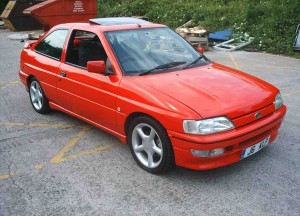 ---
---
1992 Ford Vehicles Workshop Repair & Service Manual (840M CD, Searchable, Printable)
Complete digital workshop service and repair manual written for the 1992 Ford Vehicles. All styles covered (all models, and engines). This QUALITY manual is 100% COMPLETE and INTACT, no MISSING/CORRUPT pages/sections to freak you out! Buy from responsible seller and get INSTANT DOWNLOAD now without wasting your hard-owned money on uncertainty or surprise; this manual is exactly as described.
PRODUCT DETAILS:
Total Size: 840M
File Format: ISO
Language: English
Delivery: instant download link displayed on checkout page & emailed to you after payment
Protection: DRM-free; without any restriction
Printable: Yes
MODELS COVERED:
1992 Ford Aerostar, 1992 Ford Bronco, 1992 Ford Capri, 1992 Ford Cargo, 1992 Ford Continental, 1992 Ford Cougar, 1992 Ford Crown Victoria, 1992 Ford Diesel Engine, 1992 Ford Econoline, 1992 Ford Escort, 1992 Ford Explorer, 1992 Ford F-& B-Series, 1992 Ford F-Series, 1992 Ford F-Super Duty, 1992 Ford Festiva, 1992 Ford Grand Marquis, 1992 Ford L-Series, 1992 Ford Mark VII, 1992 Ford Mustang, 1992 Ford Pre-Delivery, 1992 Ford Probe, 1992 Ford Ranger, 1992 Ford Sable, 1992 Ford Taurus, 1992 Ford Tempo, 1992 Ford Thunderbird, 1992 Ford Topaz, 1992 Ford Town Car, 1992 Ford Tracer
This COMPLETE official full workshop service repair manual includes:
* Detailed sub-steps expand on repair procedure information
* Notes, cautions and warnings throughout each chapter pinpoint critical information.
* Numbered instructions guide you through every repair procedure step by step.
* Bold figure number help you quickly match illustrations with instructions.
* Detailed illustrations, drawings and photos guide you through every procedure.
* Enlarged inset helps you identify and examine parts in detail.
* Numbered table of contents easy to use so that you can find the information you need fast.
* This manual also makes it easy to diagnose and repair problems with your machines electrical system.
* Troubleshooting and electrical service procedures are combined with detailed wiring diagrams for ease of use.
* COMPLETE, Absolutely No Missing Pages!
* Official Service INFORMATION You Can Count On!
* Customer Satisfaction GUARANTEED!
EXCERPT (1992 Ford Vehicles Service/Repair Manual):
GROUP 08: Manual Transmission, Clutch and Transfer Case
SECTION 308-00: Manual Transaxle/Transmission and Clutch — General Information
SECTION 308-01: Clutch
SECTION 308-02: Clutch Controls
SECTION 308-03: Manual Transaxle/Transmission
SECTION 308-07A: Transfer Case — General Information
SECTION 308-07B: Transfer Case
Manual Transmission and Clutch
The manual transmission has a tag to identify assemblies for repair purposes. For additional information, refer to Section 308-03 for the transmission tag information.
The purpose of the clutch is to connect and disconnect a manually operated transmission, and the remainder of the driveline system, from the engine. This allows starting and stopping the vehicle, shifting and changing speeds that correspond to the engine speed through gear reductions.
The clutch operating mechanism consists of:
Flywheel (6375)
Clutch disc (7550)
Clutch pressure plate (7563)
Clutch release hub and bearing (7A508)
Clutch master cylinder (7A543)
Clutch slave cylinder (7A508)
Clutch reservoir (7K500)
The clutch master cylinder transmits fluid pressure to the clutch slave cylinder, which in turn moves the clutch release hub and bearing. The clutch hydraulic system uses brake fluid and has a separate reservoir. The clutch is a single plate, dry-friction disc with a diaphragm-style spring pressure plate. The clutch disc has frictional material where it contacts the flywheel and the clutch pressure plate. the clutch pressure plate applies pressure to the clutch disc, holding it tightly against the surface of the flywheel.
In the engaged position, the clutch pressure plate diaphragm spring holds the clutch pressure plate against the clutch disc, so that the engine torque is transmitted to the input shaft. When the clutch is depressed, movement is transmitted through the clutch hydraulic system, which actuates the clutch release hub and bearing. The clutch release hub and bearing pushes on the spring center towards the flywheel. The diaphragm spring pivots at the fulcrum, relieving the load on the clutch pressure plate. Steel spring straps riveted in the clutch pressure plate cover pull the clutch pressure plate from the clutch disc, disengaging the engine torque from the transmission.
---
---